Nursery
Farmweld's nursery products are designed to help piglets make a smooth transition into the growing stage. From feeders to gating and water cups, Farmweld helps ensure they remain healthy and productive.
Farmweld Challenger Nursery Feeders™ accommodate delicate, newly weaned pigs and are robust enough to withstand the abuse of the largest nursery pigs. This feeder is designed for pigs from 8 pounds (3.6 kg) to 90 pounds (40 kg) with 50% more head and shoulder room than industry standards.
Farmweld Challenger Nursery Feeders are constructed with 100% #304 stainless steel and offer the patented R adjust system™ that provides INFINITE control over feed adjustments. The Farmweld Flip-to-Clean™ option on the Challenger Nursery Feeder allows the feeder to be rotated upside down for thorough cleaning — without the need for removing the feeder from the fence line.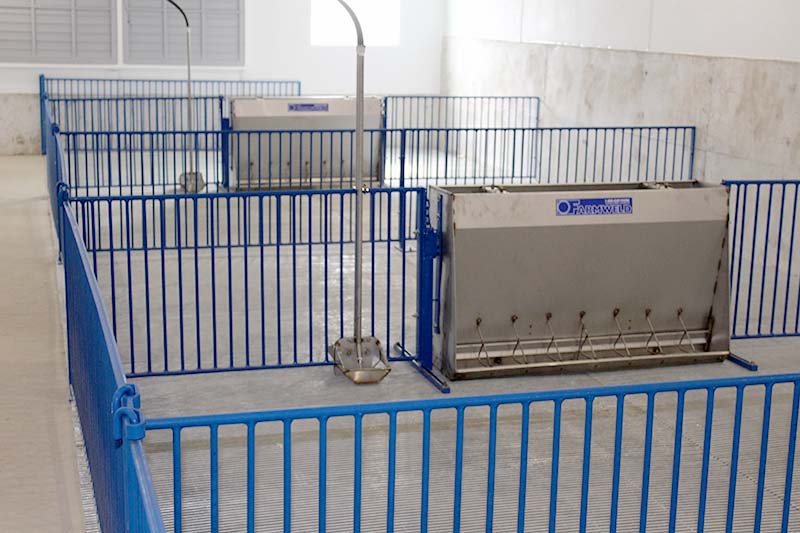 Farmweld Nursery Gating is made of high-quality, durable materials and uniform heavy welds needed to house growing pigs. This gating system is designed for easy installation and gates are sized to fit your individual barn with no cutting or welding required on-site. This vertical rod gating keeps pigs from climbing and can be flipped upside down for double the usable life.
Farmweld water cup designs provide a steady supply of freshwater to entice young pigs to find and drink earlier. Pigs waste less water and expensive medication is consumed instead of lost down the pit. Construction is solid, materials are durable and installation is easy.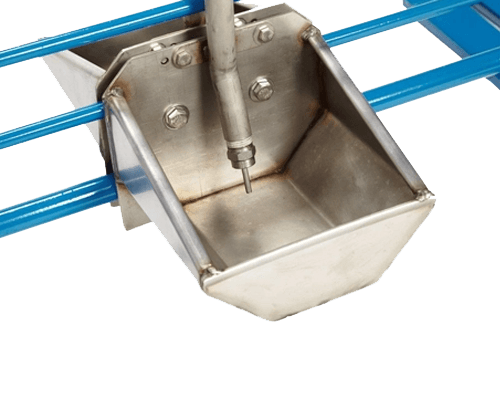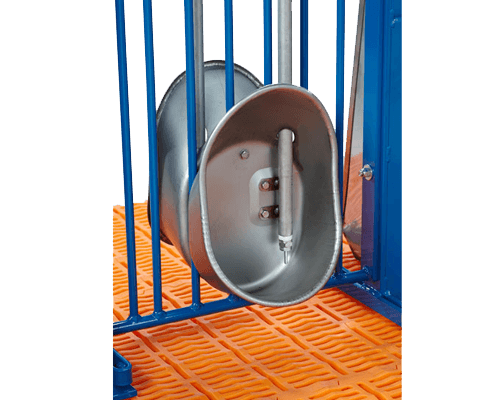 Download our Farmweld Nusery Package document (PDF) to learn more about what we offer. 
Please feel free to submit your inquiry below, or give us a call at 800-EAT-PORK