Free Access Stalls
Farmweld Free Access Stalls – durable, productive, versatile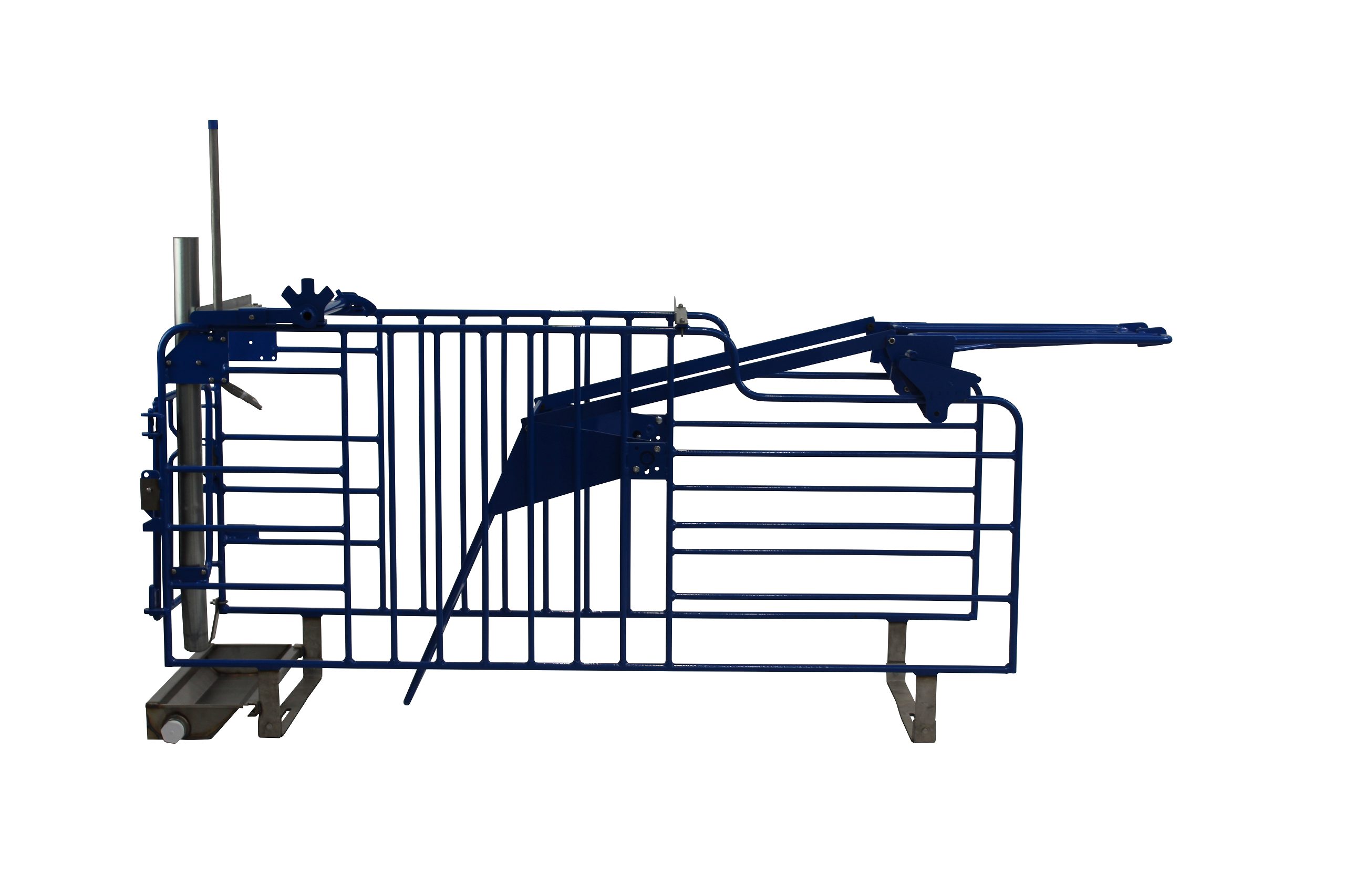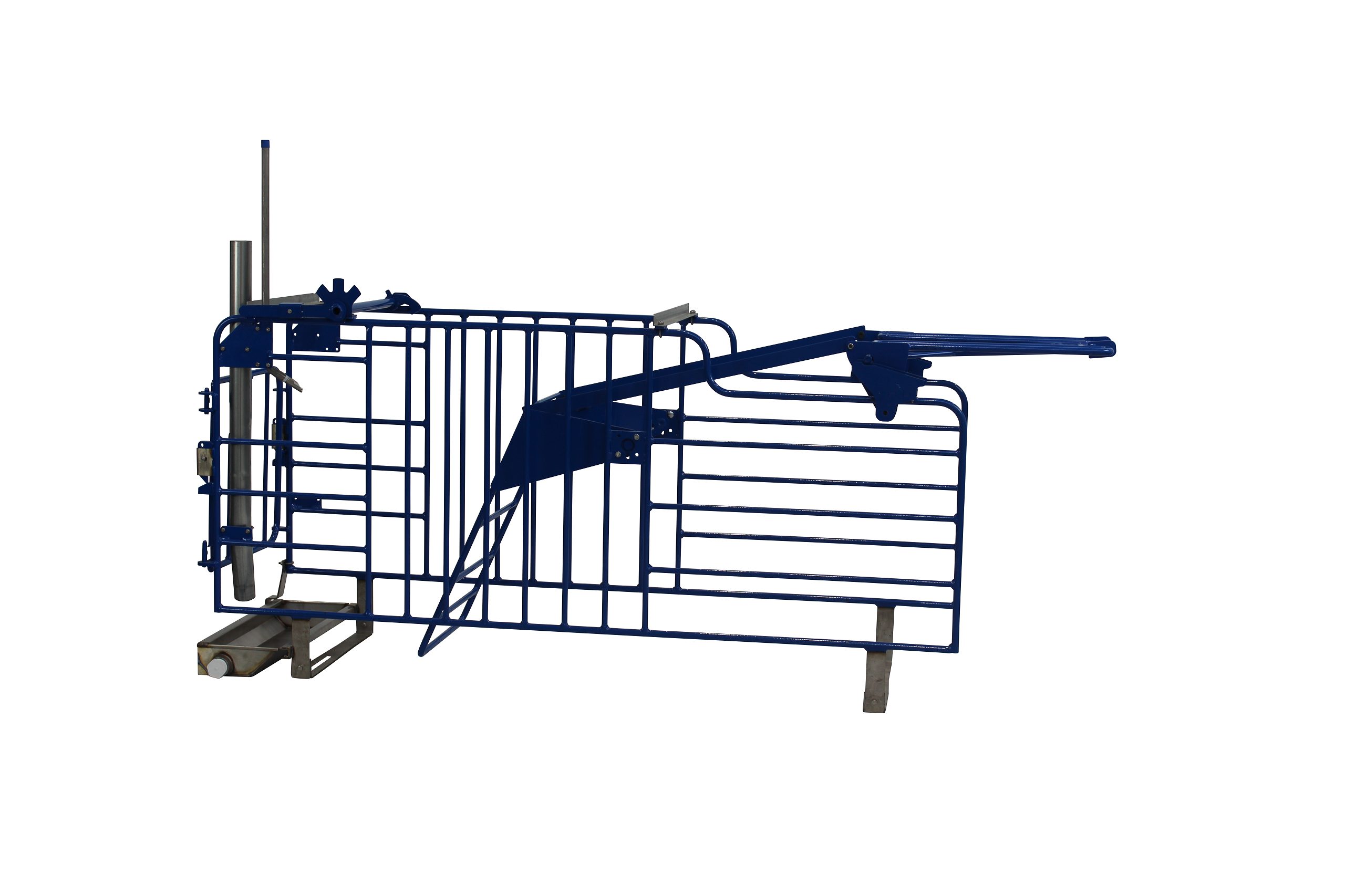 When a Free Access Stall is what you want, Farmweld is your best choice! The Farmweld Free Access Stall offers sows the safety and comfort of eating without interruption from other more dominant sows. It also allows for a private retreat for the sow when she needs to escape the busy gestation environment. While not eating or relaxing, the sow can back out of the stall and join the community of other sows.
The Farmweld Free Access Stall design allows for the back gate to be locked providing workers access to the animal, making inseminating and checking sows easy and safe. Gates in both the front and rear of the crate make it easy to move sows in and out of the stall. You can count on Farmweld's Free Access Stall to stand up to the rigors of housing sows year after year. 
Download our Farmweld Free Access Stall document (PDF) to learn more about what we offer. 
Farmweld Free Access Stall sides feature solid-rod construction for durability and longevity. For added insurance, the bottom 7″ (178 mm) of the stall is stainless steel. Standard rods are 3/4″ (19mm) top and bottom rods and 5/8″ (16 mm) inner rods. 
Low-rise feed trough is designed for durability, and at 3 1/2″ (89 mm), the height maximizes sow comfort. Made of #304 stainless steel to resist corrosion, the feed trough won't leak and is easy to clean. Trough sizes available include: 10″ (254 mm), 12″ (305 mm), 16″ (407 mm). Bolt-on, galvanized feed tube includes stainless steel hardware to resist corrosion.
Select the size to best fit your needs. Stalls are available in 22″ (559 mm) or 24″ (610 mm) on center and a standard 7′ (2.13 m) length. Other lengths are available upon request.
The Farmweld Free Access Stall features a back gate that offers the sow privacy when needed as well as the option to return to the community environment. 
Please feel free to submit your inquiry below, or give us a call at 800-EAT-PORK